Four spots to take your breath away at our Concept Store
Stone and Style unveils the runway of art, a space in the heart of the city that allows you to replicate your dream space. It is surrounded by innovative decorative materials that will forever change the definition of stone material in your mind. It invites you to open all senses and be stunned by the four must-visit spots in our concept store at Gaysorn Village, ground floor. 
Crafted art doors from Milan Design Week
It enchants every eye with an entrance which was made from real Italian materials. Gem glass shines from every angle. The colors and patterns are inspired by the sunlight that hits the water from the deep sea. It attracts you to immerse yourself in new experience without borders. This gem glass from Sicis Vetrite has been used as a masterpiece in Reef's bar in Milan Design Week last year.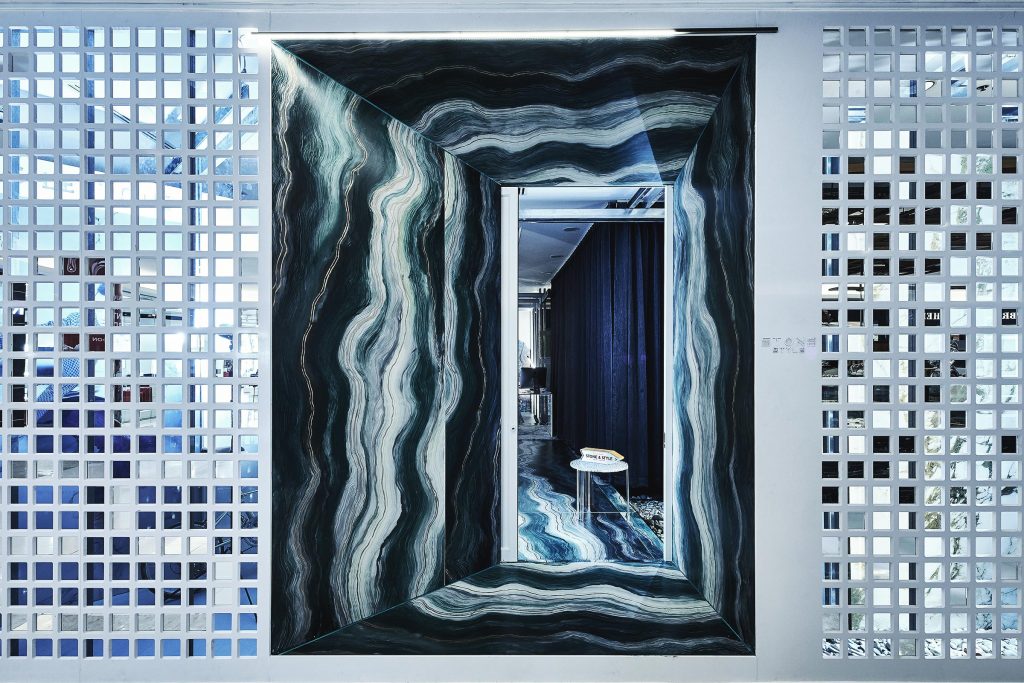 Wall of dimensional light effect
At the lounge, gem glass with advanced techniques from Sicis Vetrite changes its looks according to the surroundings. It shines brightly when in light, and reflect with a backlit feature when in dark to make your intimate spaces aesthetically beautiful in every dimension.
Art wall patterns from Italian painters
Try to find the floral pattern from the brush strokes. It uses full stone sheets instead of canvas, for Italian painters to draw designs by hand.
Reflect yourself with world-class legends
Meet the materials that professionals in the fashion and design industry face as they represent the brand image.